Don't Let the "TR" Fool You: The DSM-5-TR is Far More Than a Text Revision
Friday, August 26, 2022
,
2:00 AM
-
4:00 PM EDT
Category: Events
---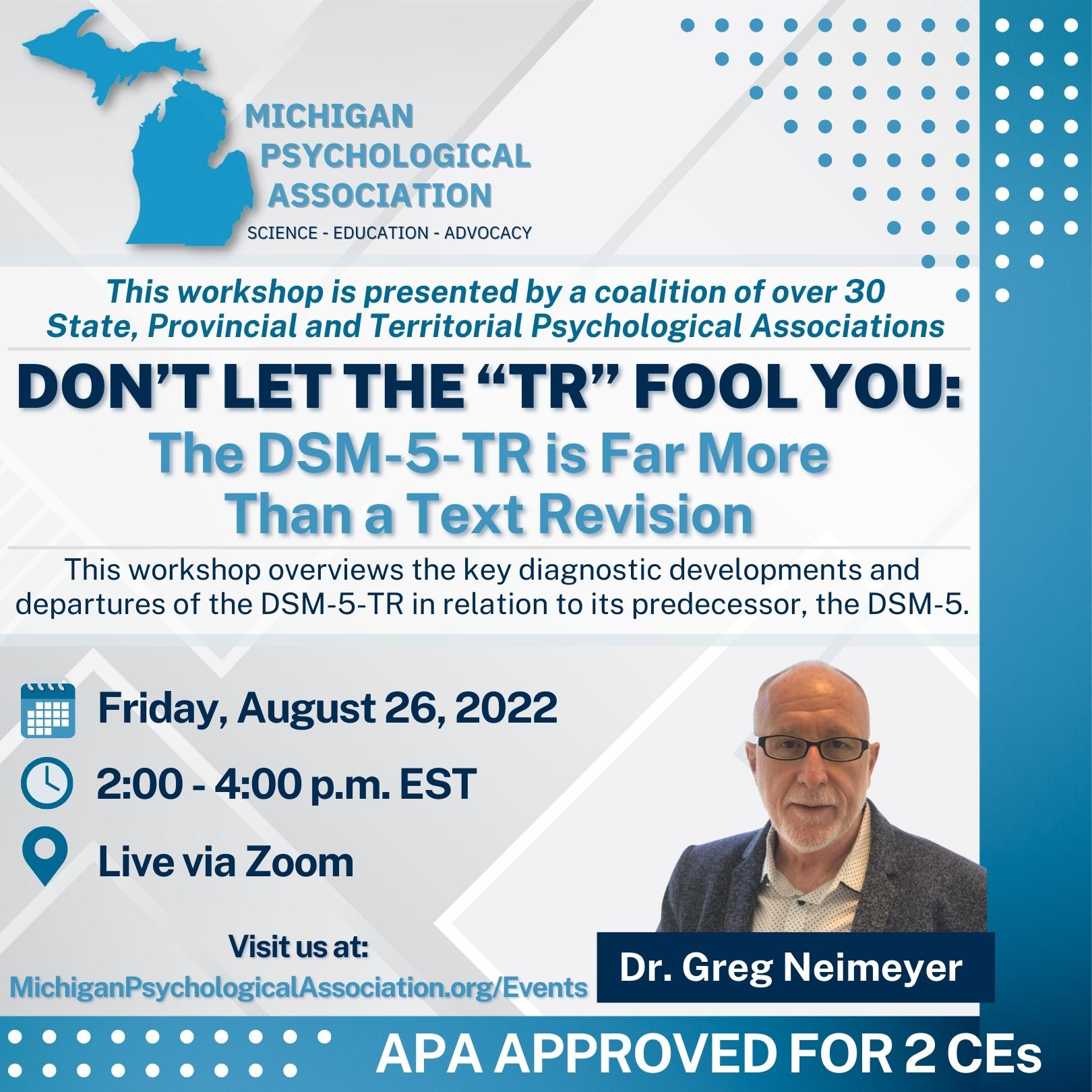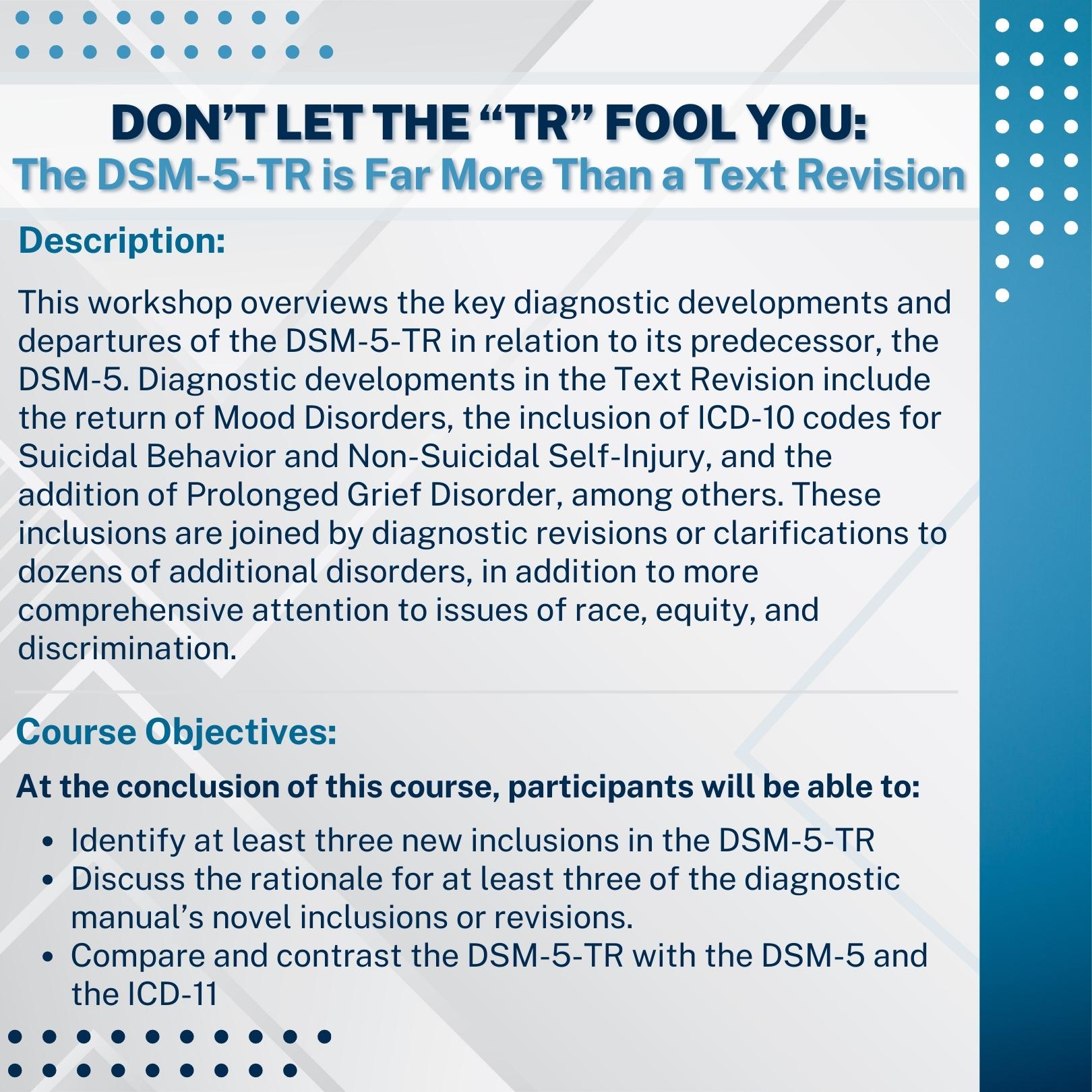 EVENT DESCRIPTION:
Workshop Overview
I.   The new DSM-5-TR: Who, What, When, Where and Why (now)?
II.   Dual/Dueling Diagnostic Systems: The ICD and the DSM
III.  New Disorders in the DSM-5-TR
Prolonged Grief Disorder and Differential Diagnosis

Unspecified Mood Disorders

Suicidal Behavior and Nonsuicidal Self-Injury (NSSI)

Gender Dysphoria
IV.  Criteriological Changes to Disorders
V.   Revisions in Assessment Tools
VI.  Culturally Sensitive and Affirming Revisions
VII. "To Infinity and Beyond"- Future Developments in the DSM and the ICD. 
Course Objectives
At the conclusion of this course, participants will be able to:
1. Identify at least three new inclusions in the DSM-5-TR
2. Discuss the rationale for at least three of the diagnostic manual's novel inclusions or revisions.
3. Distinguish grief from depression.
4. Describe the prevalence and criteria for Prolonged Grief Disorder.
5. Explain the rationale for the change from Gender Identity Disorder to Gender Dysphoria.
6. Compare and contrast the DSM-5-TR with the DSM-5 and the ICD-11.
Live Webinar Zoom Connection: 
You will receive a Zoom-generated email with your personal link to join the webinar a few days following registration along with additional reminders leading up to the event. 
Registration deadline is Thursday August 24th! 
REGISTRATION RATES:
MPA Professional Member: $30
Non-member - Professional: $45
MPA Student member: FREE
Student Non-member: $25
(registration rates by category will automatically apply upon login)
---