Virtual WPS Meeting - 7/10/22: Adult ADHD: Diagnosis and Treatment through the Lens of Executive Function
Sunday, July 10, 2022
,
2:00 PM
-
3:30 PM EDT
Category: Events
---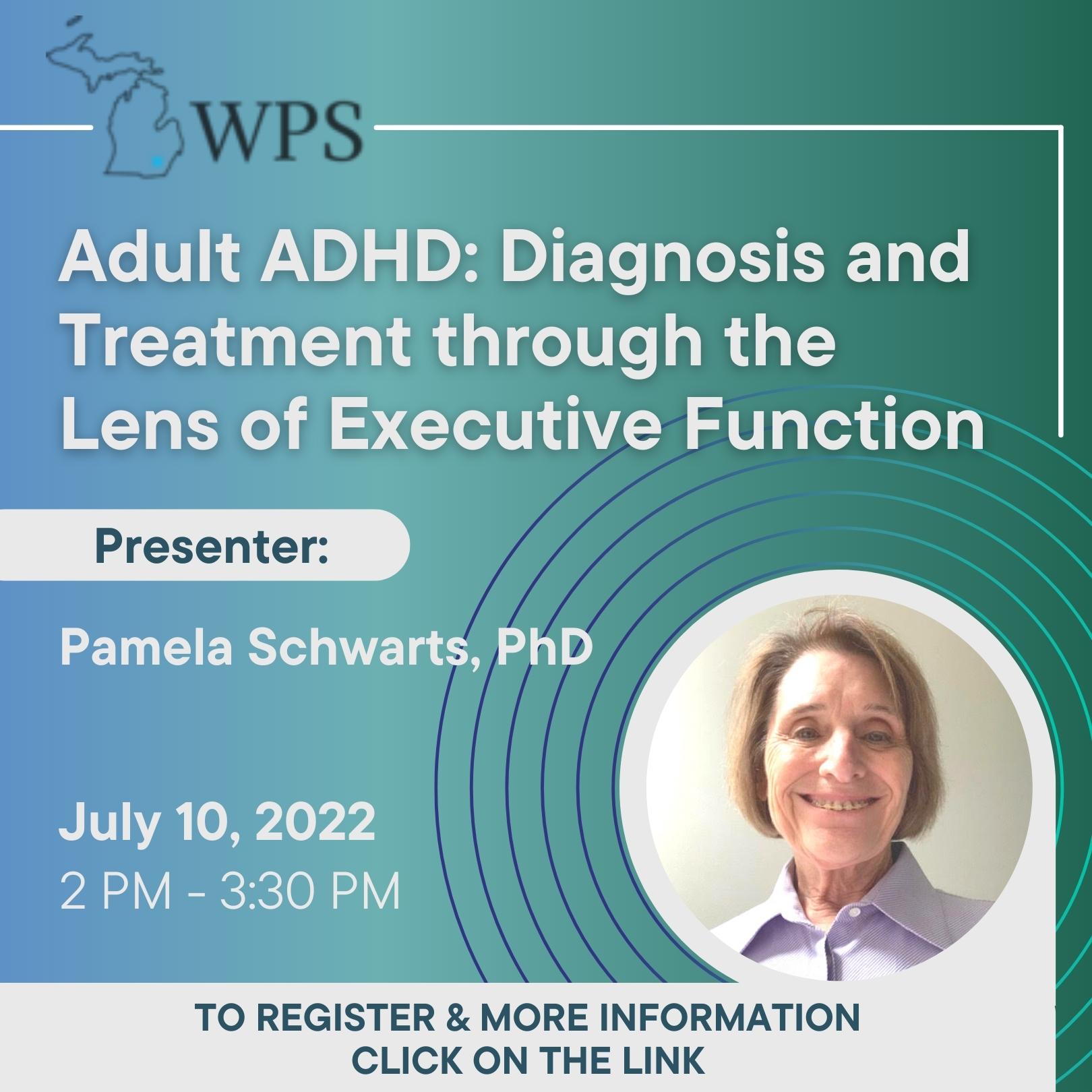 Event Description:
A challenge for clinicians in treating adult clients with ADHD (or identifying patients who may have undiagnosed ADHD ) is in understanding the root of the underlying impairments. A recent shift in our understanding of ADHD focuses on the connection to deficits in Executive Function (EF) and away from a focus on the DSM 5 criteria of inattention, hyperactivity, and impulsivity. Executive Function refers to the cognitive functions involved in planning and self regulation.
This program will include information on the components of executive function, the importance of Executive Functions deficits (EFD) in understanding the impact of ADHD on behavior, and how to use the information on the five scales of the Barkley Executive Function Deficit Scales in treatment planning.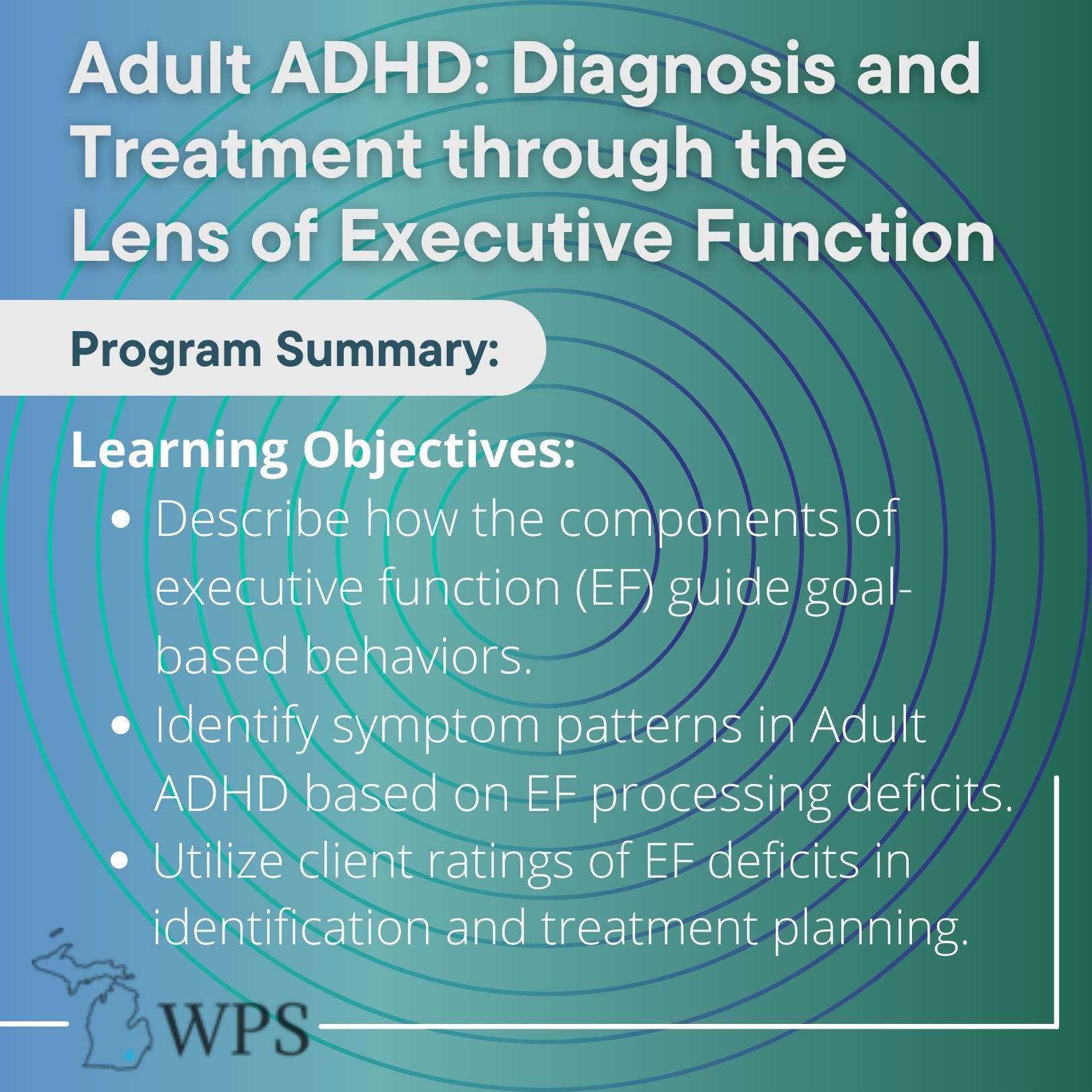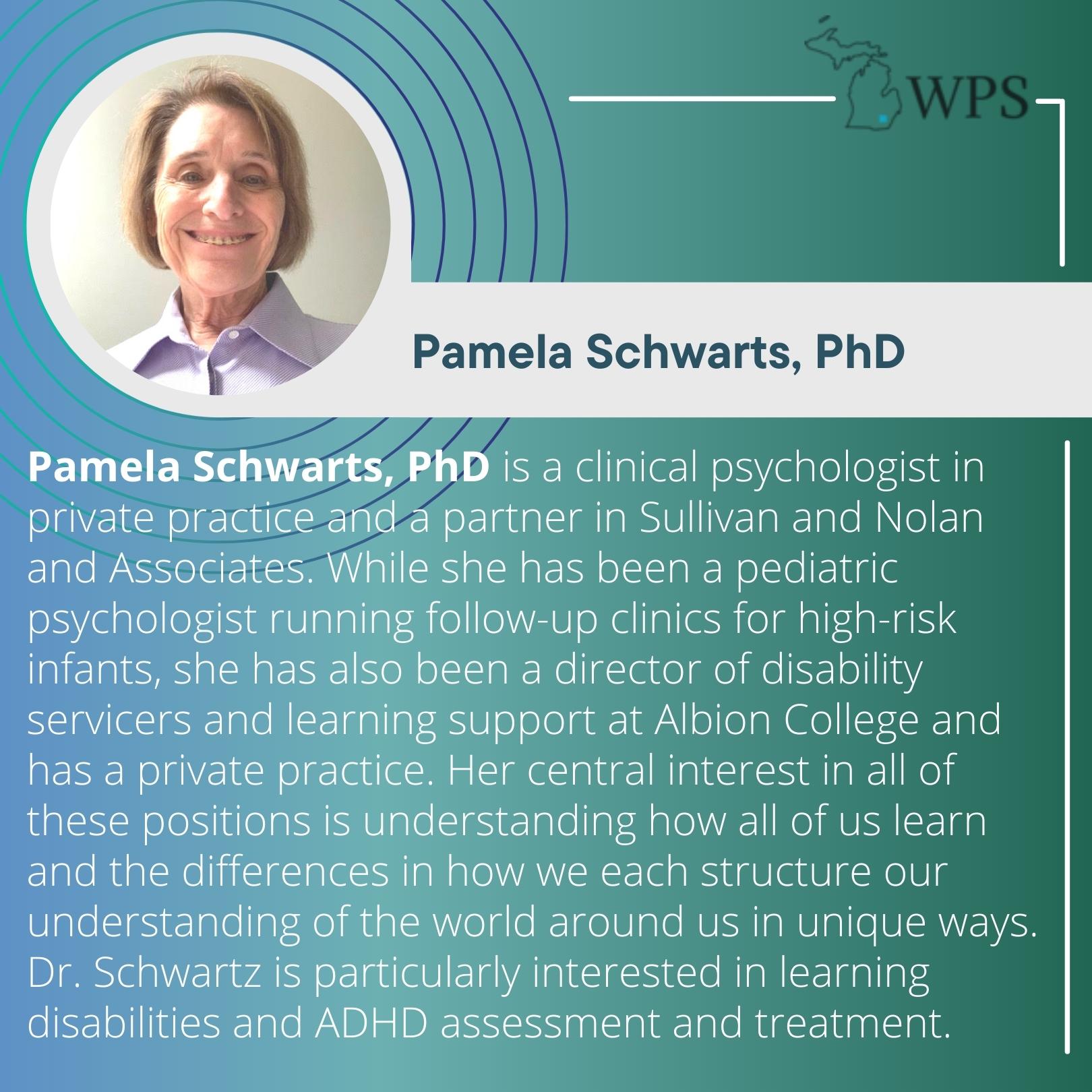 Sunday, July 10, 2022 - 2:00 pm - 3:30 pm

**Eligible for 1 FREE CE to all MPA Members**
(Registration is FREE, but required for all attendees)
(You will receive a registration confirmation with Zoom information upon completion)
---
About Washtenaw Psychology Society (WPS):
Washtenaw Psychology Society was created in October 2015. Since then, 435 psychologists have signed up to be members! WPS is a local affiliate of MPA* that facilitates networking, peer consultation groups, mentoring of early career psychologists, discussion of practice issues, and educational presentations. Meetings are usually on the second Sunday of each month, 2-4 PM. Each meeting includes an educational presentation led by one of our members.
---