Virtual WPS Meeting - 6/12/22: Eating Disorder Treatment in Youth
Sunday, June 12, 2022
,
2:00 PM
-
3:30 PM EDT
Category: Events
---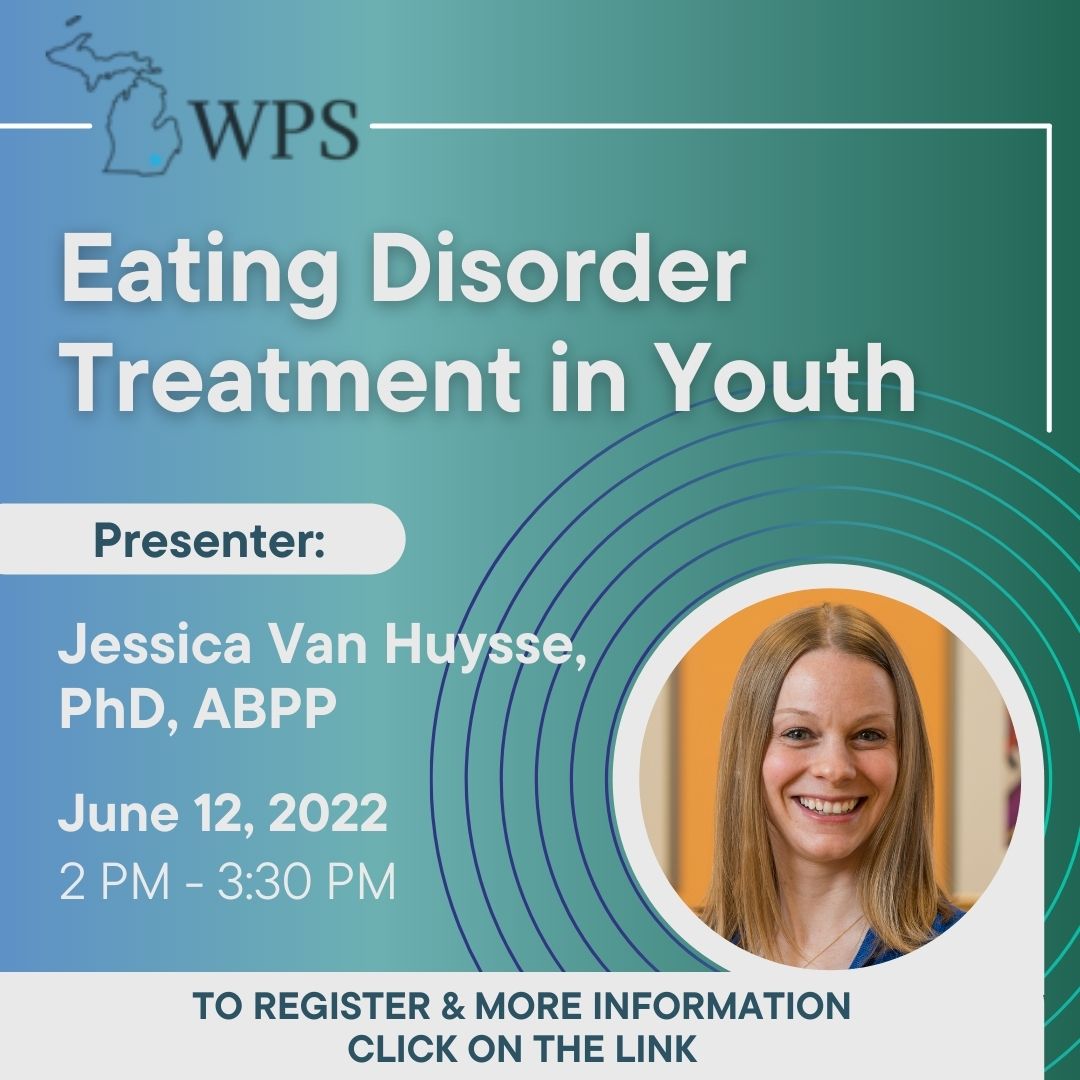 Event Description:
This course will provide an overview of eating disorder management in youth. Specialty services for eating disorder treatment in Michigan are currently overwhelmed with referrals, as there have been increases of cases presenting for treatment in the context of the COVID-19 pandemic (Otto et al., 2021). This has resulted in long wait-lists for specialty care, and many psychologists who have not typically treated eating disorders may be more likely to encounter cases.
This presentation will review symptoms consistent with DSM-5 eating disorders, common presentations and differential diagnosis, discuss the etiology of eating disorders, and provide an overview of current evidence-based interventions for youth, including family-based treatment (FBT) and enhanced cognitive-behavioral therapy (CBT-E).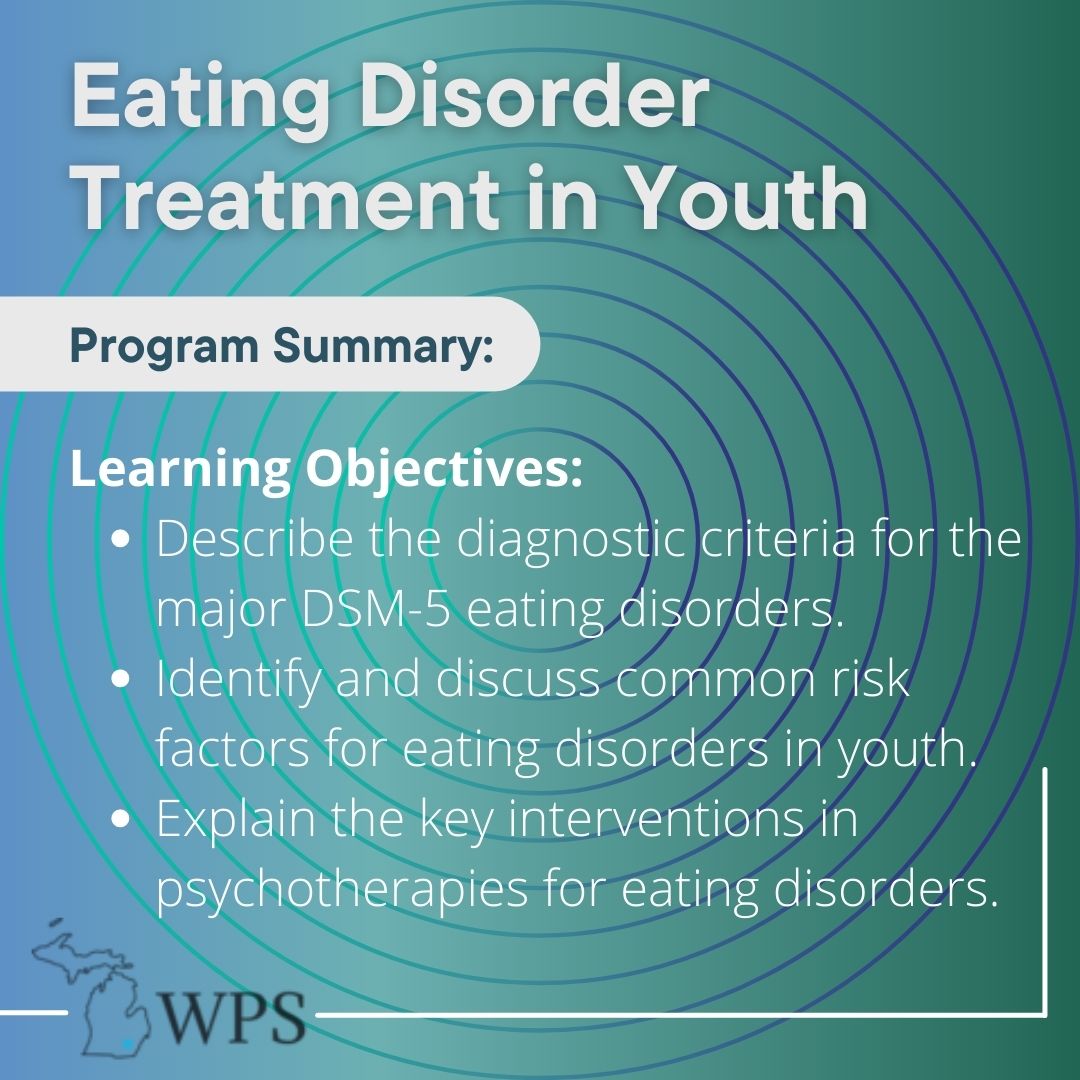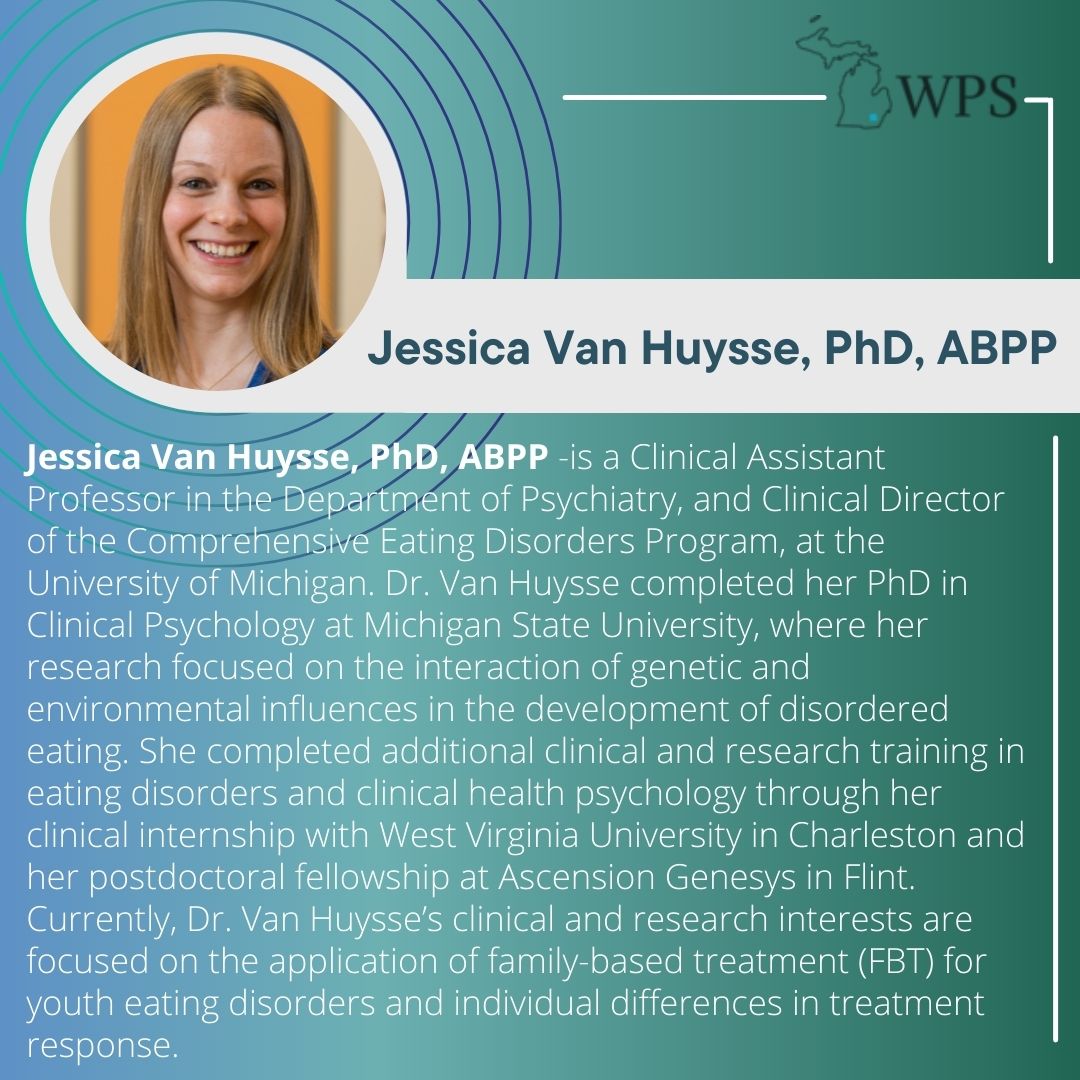 Sunday, June 12, 2022 - 2:00 pm - 3:30 pm

**Eligible for 1 FREE CE to all MPA Members**
(Registration is FREE, but required for all attendees)
(You will receive a registration confirmation with Zoom information upon completion)
---
About Washtenaw Psychology Society (WPS):
Washtenaw Psychology Society was created in October 2015. Since then, 435 psychologists have signed up to be members! WPS is a local affiliate of MPA* that facilitates networking, peer consultation groups, mentoring of early career psychologists, discussion of practice issues, and educational presentations. Meetings are usually on the second Sunday of each month, 2-4 PM. Each meeting includes an educational presentation led by one of our members.
---