Virtual WPS Meeting - 5/15/22:
Sunday, May 15, 2022
,
2:00 PM
-
3:30 PM EDT
Category: Events
---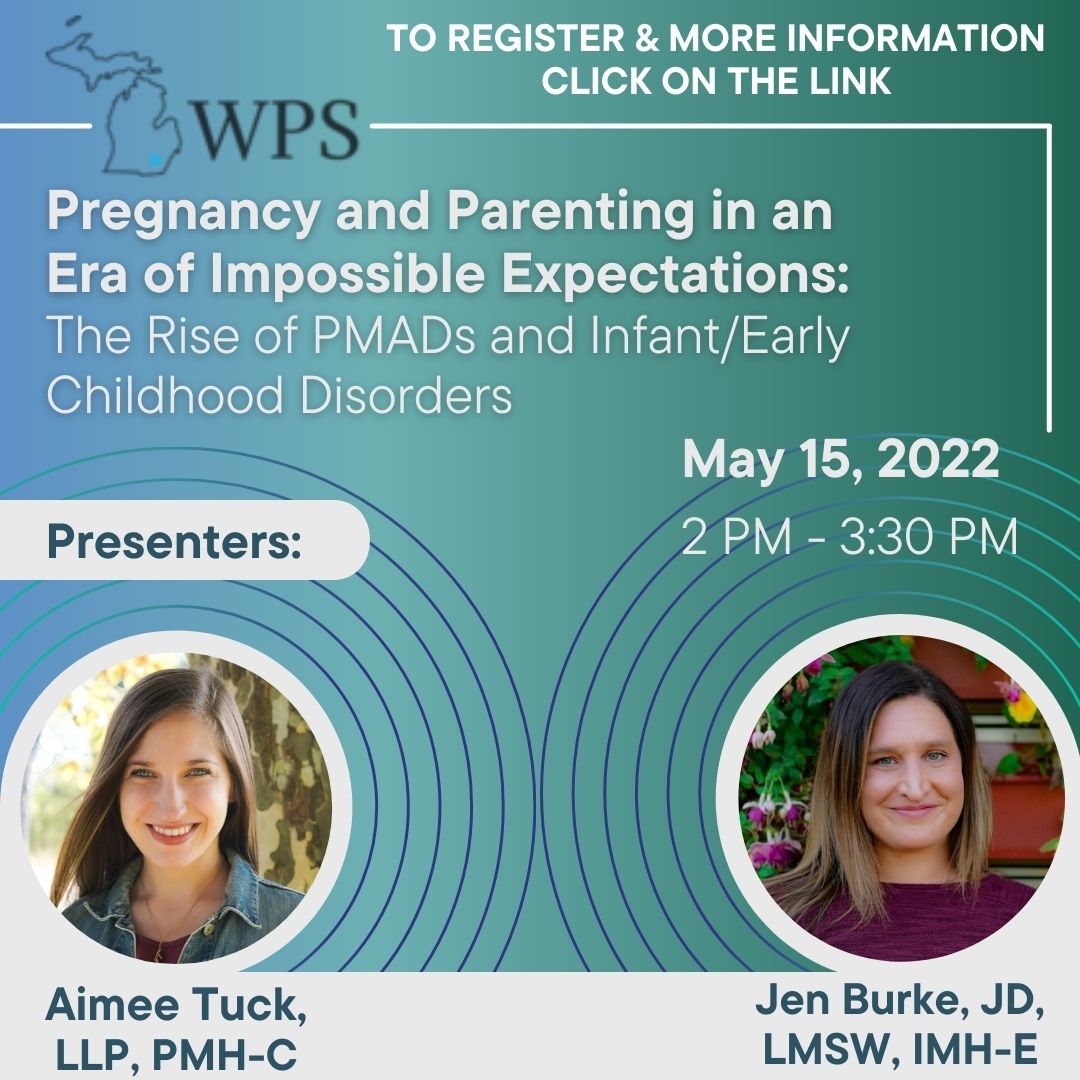 Event Description:
While many parents experience some mild mood changes during or after the birth of a child, 15 to 20% of women experience more significant symptoms of depression or anxiety (PSI International). This course will introduce professionals to perinatal mood and anxiety disorders (PMADS), including the signs/symptoms of postpartum depression, anxiety, OCD, rage, and psychosis. In addition, this course will identify the overlap and collaboration between Perinatal Mental Health and Infant Mental Health. Because pregnancy through 6 is a time of significant time of social emotional development for children and families, IMH aims to support secure parent-child relationships to promote healthy social, emotional, and cognitive development. This course will help practitioners to assess appropriate referrals and resources for both perinatal and infant mental health.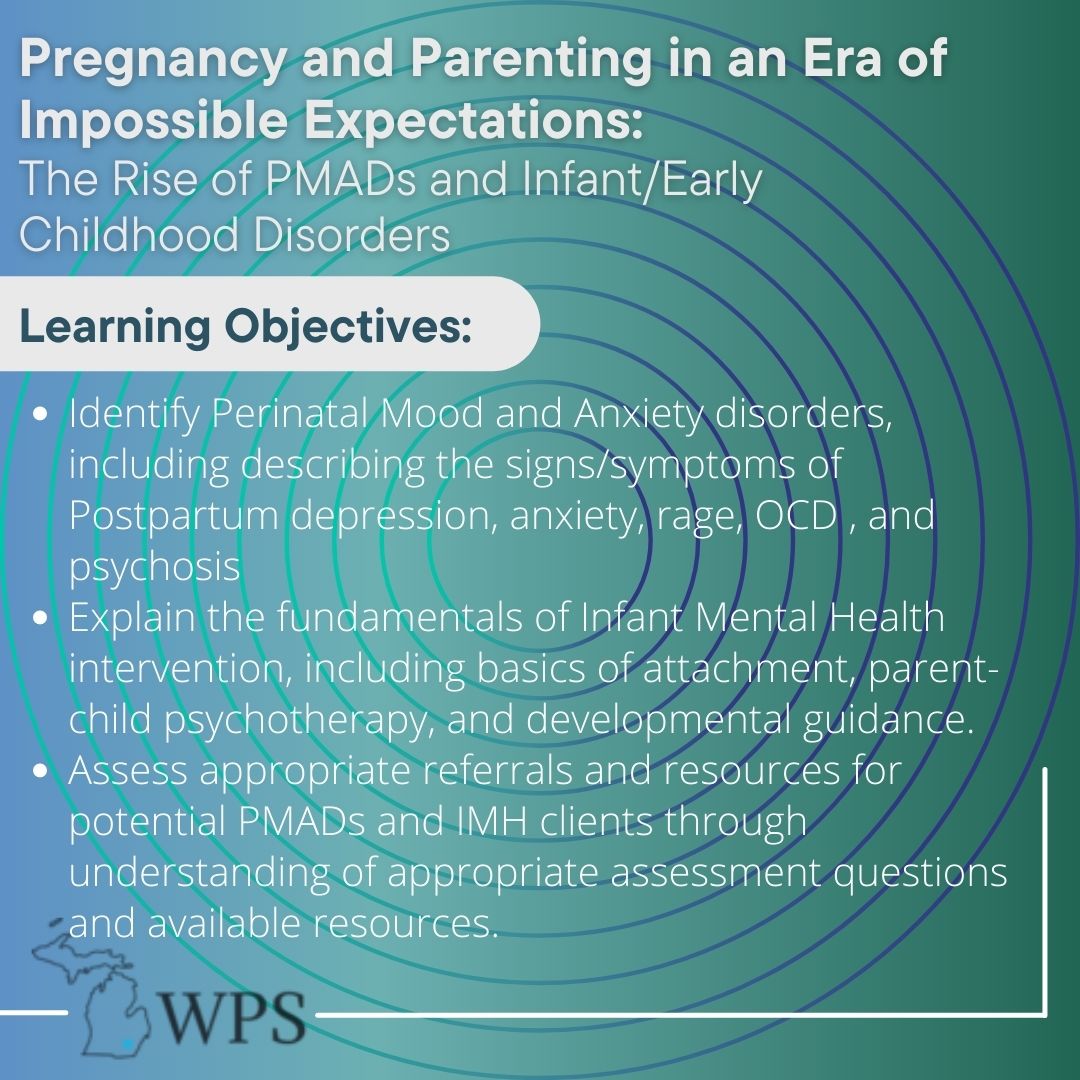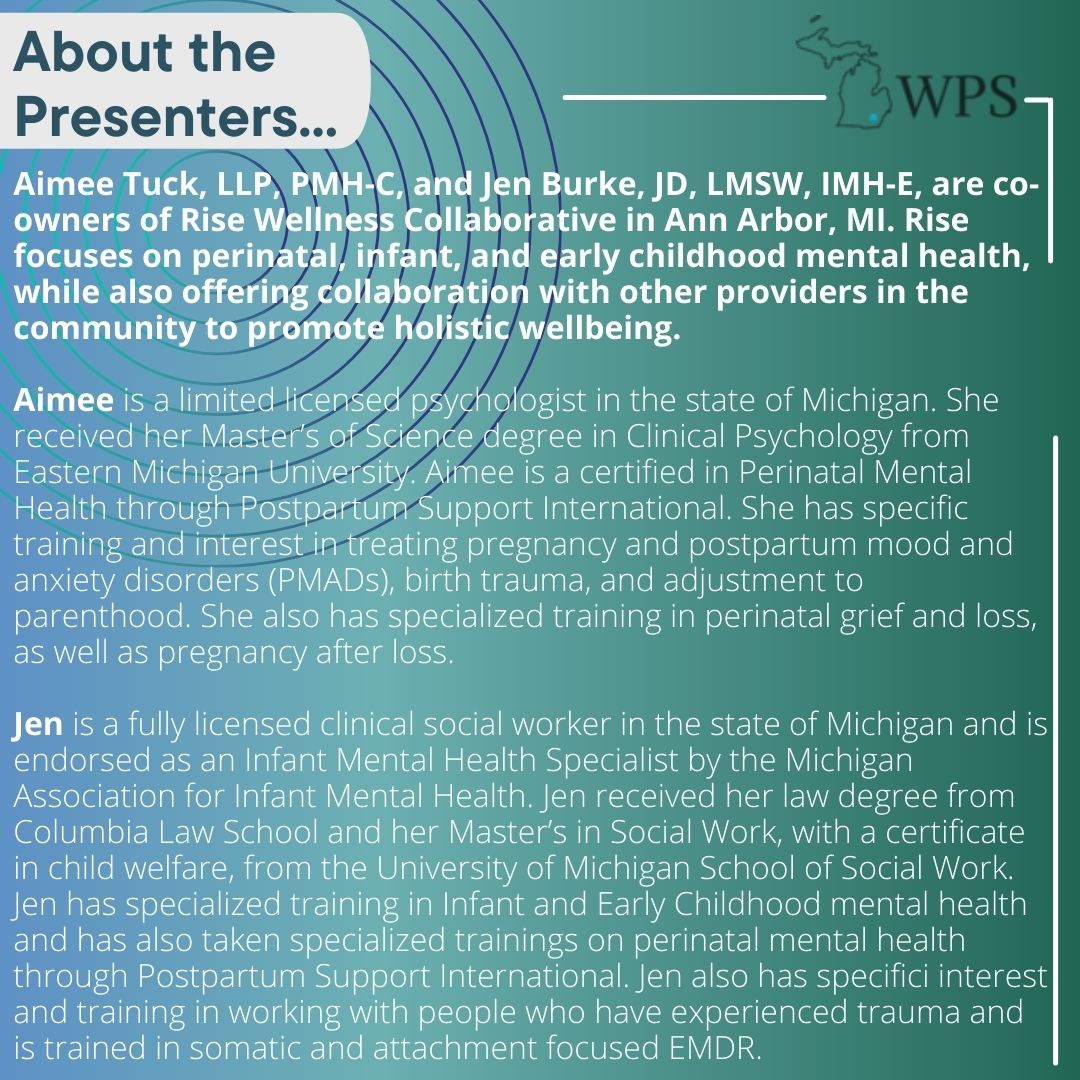 Sunday, May 15, 2022 - 2:00 pm - 3:30 pm

**Eligible for 1 FREE CE to all MPA Members**
(Registration is FREE, but required for all attendees)
(You will receive a registration confirmation with Zoom information upon completion)
---
About Washtenaw Psychology Society (WPS):
Washtenaw Psychology Society was created in October 2015. Since then, 435 psychologists have signed up to be members! WPS is a local affiliate of MPA* that facilitates networking, peer consultation groups, mentoring of early career psychologists, discussion of practice issues, and educational presentations. Meetings are usually on the second Sunday of each month, 2-4 PM. Each meeting includes an educational presentation led by one of our members.
---