Behavioral Health Considerations in Responding to Catastrophic Events
Thursday, May 13, 2021
,
12:00 PM
-
1:00 PM EDT
Category: Events
---
Behavioral Health Considerations in Responding to Catastrophic Events
May 13th Noon - Zoom - 1 FREE CE - REGISTER HERE
The presenters will provide an overview of evidence-based strategies and accessible programs that can prepare clinicians for providing intervention in response to catastrophic events. Programs that will be addressed include Psychological First Aid and Skills for Psychological Recovery, as well as use of trauma-informed interventions (trauma-focused cognitive behavioral therapy and trauma and grief component therapy) and telehealth.
Learning Objectives:
1) Identify interventions that can be used in the immediate aftermath of a catastrophic event.
2) Identify components of empirically-supported trauma-informed interventions.
3) Describe just-in-time training initiatives.
Course Outline:
1) The social, emotional, and behavioral impact of catastrophic events – 5 minutes
2) Identification of risk factors for posttraumatic stress disorder – 5 minutes
3) Psychological First Aid training (supported by NCTSN) – 10 minutes
4) Skills for Psychological Recovery training (supported by NCTSN) – 10 minutes
5) An overview of TF-CBT and TGCT – 10 minutes
6) Just-in-time training/preparing your practice – 10 minutes
7) Q and A (10 minutes)
Presenters:
Kimberly Burkhart, PhD
Carolyn E. Ievers-Landis, PhD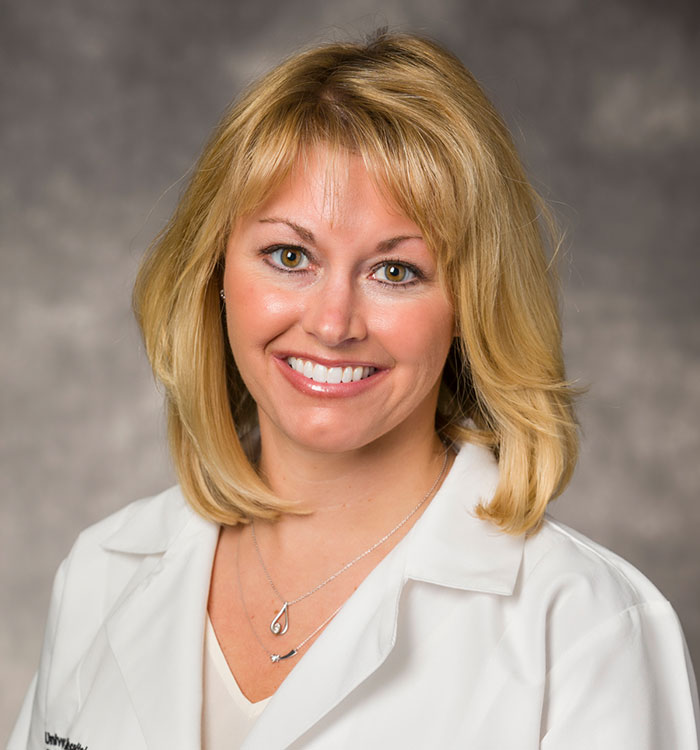 Dr. Burkhart is a licensed clinical psychologist at Rainbow Babies and Children's Hospital in Cleveland, Ohio. She is an Assistant Professor in Pediatrics and Psychiatry at Case Western University. Dr. Burkhart completed her graduate training at the University of Toledo and her internship and fellowship at Nationwide Children's Hospital. Clinically, Dr. Burkhart specializes in treating youth with neurodevelopmental disorders particularly those who have experienced trauma. She also participates in the integrated care model within the pediatric primary care setting. Dr. Burkhart conducts research in the areas of violence prevention and intervention, social determinants of health, child maltreatment, autism spectrum disorder, bullying, and parent training. She has been a principal or co-investigator on both state and federal grants. She is currently conducting research on screening measures used in the pediatric primary care setting, remote implementation of the ACT Raising Safe Kids Program, and development of the integration of behavioral health for the Eastern Great Lakes Pediatric Center for Disaster Excellence funded through the HHS Office of the Assistant Secretary for Preparedness and Response (ASPR).


***The program is co-sponsored by the Michigan Psychological Association and the ASPR Eastern Great Lakes Behavioral Health Work Group. The Michigan Psychological Association is approved by the American Psychological Association to sponsor continuing education for psychologists. The Michigan Psychological Association maintains responsibility for this program and its content. This program is offered for 1 hour of continuing education credit.
---