Annual Convention 2022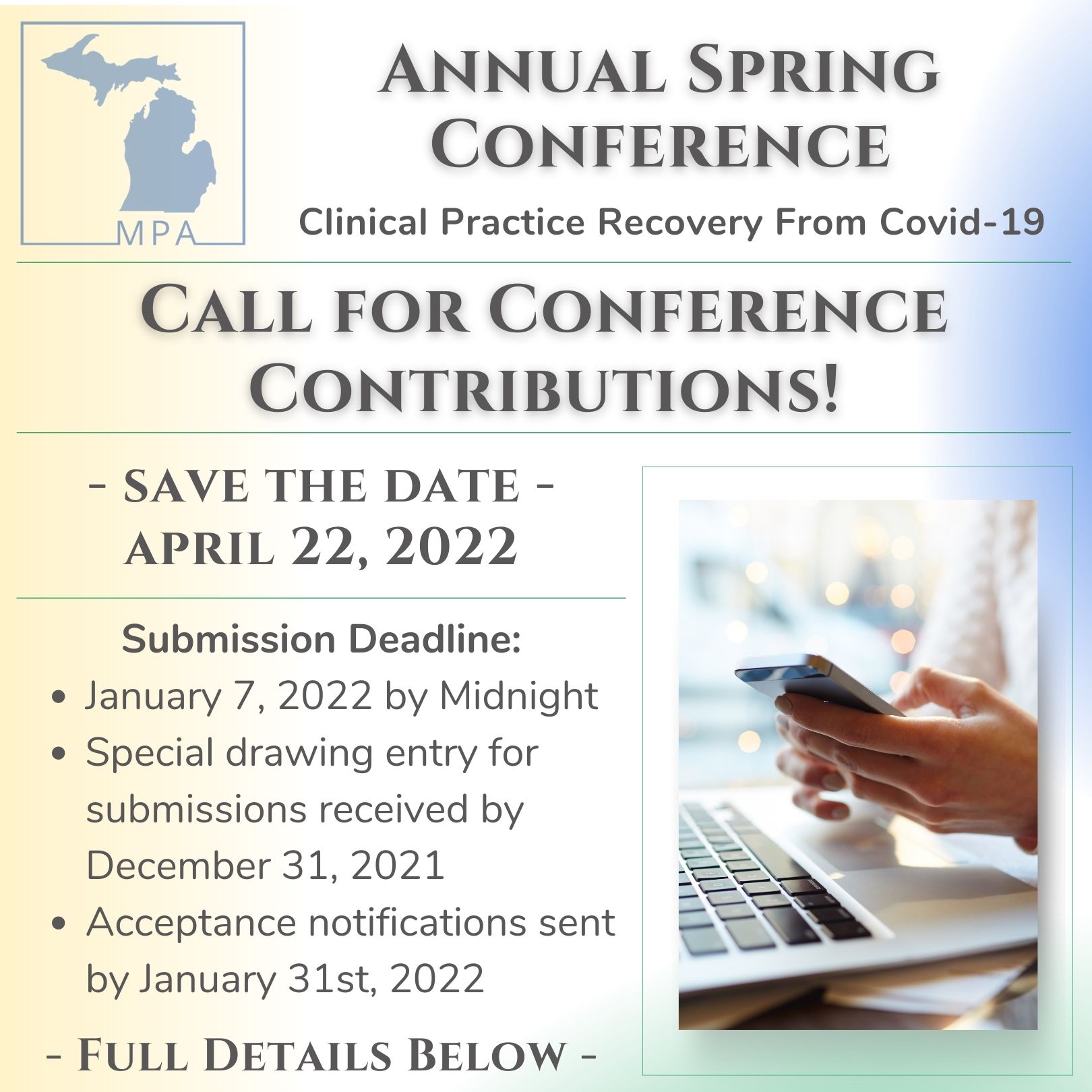 We are currently accepting submissions for presentations and posters for the Michigan Psychological Association - Annual Spring Conference (Virtual) - Clinical Practice Recovery From COVID-19, April 22nd 2022.
Priority will be given to submissions focused on:
Long-term cognitive sequelae from COVID-19 and coping with COVID-19 symptoms (e.g., neuropsychological and rehabilitation psychology focus)
Secondary trauma experienced by healthcare providers/burnout among healthcare providers
Adjustment to evolving COVID-19 stressors
Topics related to cultural-competencies and diversity (e.g., humanitarian crisis). 
Please designate if you are submitting to be a presenter, to be part of a panel discussion, or to present your work via a virtual poster.
Submissions selected for oral presentations will be given a 60-minute time slot; any submission not selected for an oral presentation will be automatically reviewed to be a virtual poster.  Presentations are not required to be research based; we welcome novel submissions.
 Deadline:
Please submit your 500 word abstract by midnight on January 7, 2022.
Submissions received BEFORE December 31st, 2021, will be entered into a special bonus drawing!
Submissions should include:

At least three learning objectives for the presentation
Description of how the presentation contributes to the professional development of the attendee.

Acceptance notifications will be sent by January 31st, 2022, at which point speakers will be asked to submit additional information required for APA CE. 
---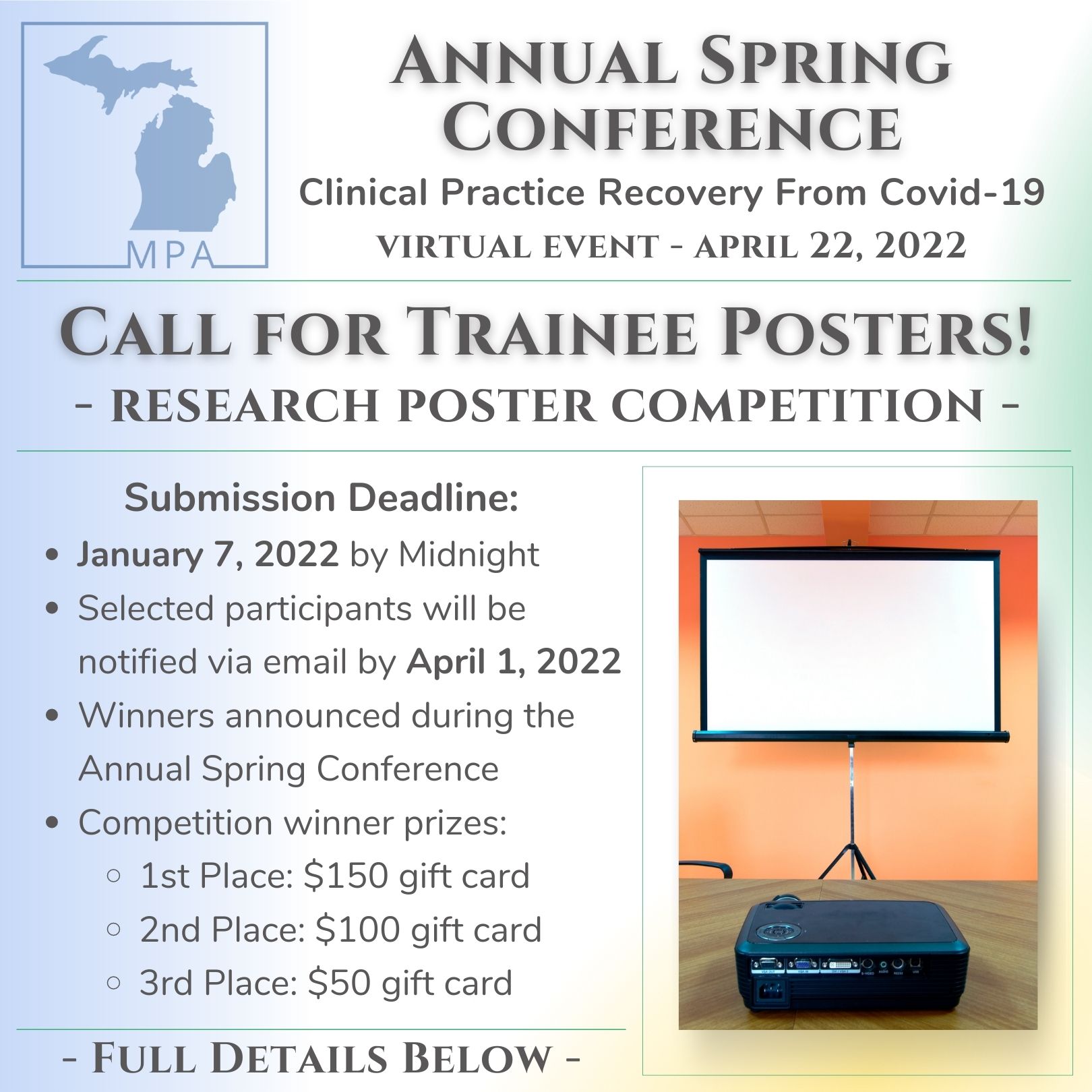 All levels of psychology trainees (undergraduate, graduate, intern, and post-doctoral fellow) may submit abstracts highlighting research related to psychology or case studies of a unique diagnostic/care delivery issue relevant to the field of psychology.
Scientific submissions should follow an IMRaD format; abstract for case studies should include a short background, brief case description and why the case is novel/relevant/unique. 
Deadline: Please submit your 300 word abstract by midnight January 7. 2022.  
Those who are selected to participate will be notified via email on or before April 1st 2022
Winners will be announced during the Spring Annual Conference
Trainee poster competition winners will receive a gift card:

1st place = $150
2nd place = $100
3rd place = $50!    
Format: Accepted presenters will prepare an audio and/or video recording (maximum three minutes) that provides a synopsis of the project.  Within the first minute of the recording the author(s), full title and affiliation should be presented.  The recording should include the brief relevant background, data collection methods, results, and conclusions.  Examples of recording formats could be (but not limited to) - annotated slides, poster or pure video recording.
Please contact the Program Committee Chair with any questions or conference needs at [email protected]